INTERACTION PROGRAM
BAS interaction program with hospital authorities, doctors and concerned government  officials in Tribhuvan University Teaching hospital. The program focused on the activities of BAS discussing the extreme need of  "patient shelter" in Kathmandu, to accommodate poor outstation and abandoned patients until their treatment procedure.
HONOR PROGRAM
In 2012, National Poet of Nepal Madhav Prasad Ghimire honored all the donors who supported the mission of BAS to establish a "patient shelter".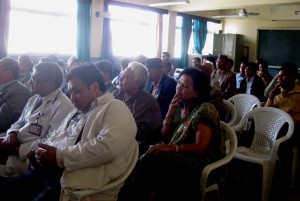 FOUNDATION CEREMONY
Time to give the real shape ! Starting the basement work for building the "patient shelter". Foundation ceremony by former governor of Nepal, Mr. Satyendra Pyara Shrestha.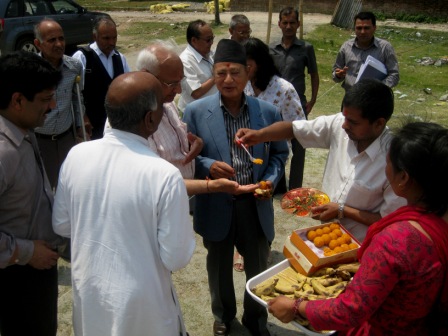 AWARENESS PROGRAM 
Awareness program for the children in "Shree Baskharka Lower Secondary School " in Dhading district, about the importance of health and hygiene; explaining the causes, symptoms and preventive measures of diseases like cancer, along with the distribution of informational exercise books and other stationary items, calenders, toothbrush and toothpaste.